Performa Mesin Silinder Tunggal dengan Variasi Kompresi dan Bahan Bakar
Keywords:
Angka oktan, Performa, Tekanan kompresi
Abstract
Saat ini, produsen otomotif seperti mobil dan sepeda motor memproduksi mesin yang lebih bertenaga dan efisien. Mesin yang diproduksi ini biasanya memiliki tekanan kompresi yang tinggi untuk mencapai performa yang tinggi dan konsumsi bahan bakar yang ekonomis. Sayangnya, hanya sedikit pengguna yang mengetahui bahwa mesin kompresi tinggi membutuhkan bahan bakar dengan angka oktan tinggi. Tujuan dari penelitian ini adalah untuk mengetahui perbedaan keluaran daya & torsi mesin pembakaran dalam satu silinder yang diberikan beberapa variasi tekanan kompresi dengan menggunakan bahan bakar Pertamax Plus & Pertamax Racing. Uji dynamometer telah dilakukan untuk mengetahui perbedaan unjuk kerja mesin. Hasil penelitian menunjukkan bahwa mesin dengan tekanan kompresi tertinggi (11,8 Kg/cm2) dengan bahan bakar Pertamax Racing (RON 100) menghasilkan keluaran daya tertinggi sebesar 7,8 KW dengan keluaran torsi tertinggi sebesar 10 Nm. Sedangkan mesin dengan tekanan kompresi terendah (10 Kg/cm2) mengunakan bahan bakar Pertamax Plus (RON 95) menghasilkan keluaran tenaga terendah sebesar 4,6 KW dengan keluaran torsi terendah sebesar 4,1 Nm.
References
Ariawan, I., Kusuma, W., & Adnyana, I. (2016). Pengaruh Penggunaan Bahan Bakar Pertalite Terhadap Unjuk Kerja Daya, Torsi Dan Konsumsi Bahan Bakar Pada Sepeda Motor Bertransmisi Otomatis. J. METTEK, 2(1), 51-58.
Benson, R., & Whitehouse, N. (1979). Internal Combustion Engines. A Detailed Introduction to the Thermodynamics of Spark and Compression Ignition Engines, Their Design and Development. Manchester: Pergamon Press.
Direktorat Jendral Minyak dan Gas Bumi. (2021). Statistik minyak gas dan bumi semester 1. Kementerian ESDM.
Ferguson, C., & Kirkpatrick, A. (2015). Internal combustion engines: applied thermosciences. John Wiley & Sons.
Jiang, C., Huang, G., Liu, G., Qian, Y., & Lu, X. (2019). Optimizing gasoline compression ignition engine performance and emissions: Combined effects of exhaust gas recirculation and fuel octane number. Applied Thermal Engineering, 153, pp.669-677.
Kalghatgi, G. (2017). Knock onset, knock intensity, superknock and preignition in spark ignition engines. International Journal Engine Res., 1(19), 7-20. https://doi.org/https://doi.org/10.1177/1468087417736430
Keputusan Direktur Jendral Minyak dan Gas Bumi. (2018). Nomor: 0177K/10/DJM.T/2018. tentang Standar dan Mutu (Spesifikasi) Bahan Bakar Minyak Jenis Bensin yang Dipasarkan di dalam Negeri. Direktur Jendral Minyak dan Gas Bumi.
Kristanto, P. (2015). Motor Bakar Torak-Teori & Aplikasinya, 1st ed. . Yogyakarta: Andi Offset.
Laduni, M. (2022). Pengaruh Angka Oktan Terhadap Performa dan Emisi Gas Buang Honda New Mega Pro 150 CC. Jurnal Teknik Mesin, 18(2), 152-158.
Maurya, R., & Agarwal, A. (2011). Experimental study of combustion and emission characteristics of ethanol fuelled port injected homogeneous charge compression ignition (HCCI) combustion engine. Applied Energy, 1169-1180.
Muku, I., & Sukadana, I. (2009). Pengaruh Rasio Kompresi terhadap Unjuk Kerja Mesin Empat Langkah Menggunakan Arak Bali sebagai Bahan Bakar. Jurnal Ilmiah Teknik Mesin Cakra M, 3(April), 26-32.
Octa, A. (2019). Literature Review: Meningkatkan Kepuasan Pelanggan Di Bengkel Resmi Menggunakan Sistem Manajemen Pelanggan Elektronik. Inform. J. Ilmu Komput, vol. 4221.
Pulkrabek, W. (1997). Engineering Fundamentals of the Internal Combustion Engine. Wisconsin: Prentice-Hall.
Rodríguez-Fernández, J., Ramos, A., Barba, J., Cárdenas, D., & Delgado, J. (2020). Improving fuel economy and engine performance through gasoline fuel octane rating. Energies, 13(13), p.3499.
Saifudin, M., & Susila, I. (2018). Uji Performa dan Uji Emisi Gas Buang Mesin Sepeda Motor Berbahan Bakar BIOETHANOL Dari Tetes Tebu. Jurnal Teknik Mesin, 6(2).
Stradling, R., Williams, J., Hamje, H., & Rickeard, D. (2016). Effect of octane on performance, energy consumption and emissions of two Euro 4 passenger cars. Transportation Reserach Procedia, 1(14), 3159-3168. https://doi.org/https://doi.org/10.1016/j.trpro.2016.05.256
Wardhana, M., Ilminnafik, N., & Sumarji, S. (2018). Pengaruh Panjang Pipa Katalis Annulus Konsentris Pada HCS (Hydrocarbon Cracking System) Terhadap Torsi Motor Bakar 4-Langkah. STATOR: Jurnal Ilmiah Mahasiswa Teknik Mesin, 1(1), 82-84.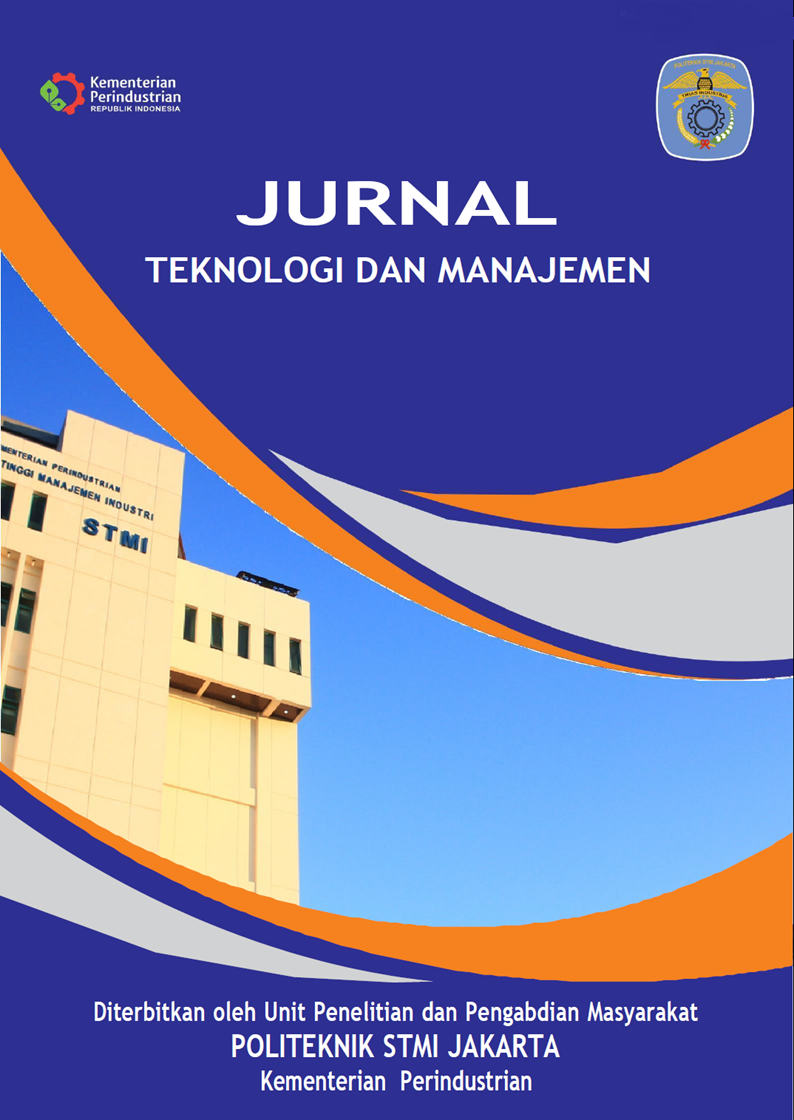 Downloads
How to Cite
Rahmat, B., & Wijaya , M. B. R. (2023). Performa Mesin Silinder Tunggal dengan Variasi Kompresi dan Bahan Bakar. Jurnal Teknologi Dan Manajemen, 21(2), 85-92. https://doi.org/10.52330/jtm.v21i2.111
License
Copyright (c) 2023 Jurnal Teknologi dan Manajemen
This work is licensed under a Creative Commons Attribution-NonCommercial 4.0 International License.