Unjuk Kerja Kondisi Akustik Ruang Kelas Pembelajaran: Desain Faktorial Umum
Keywords:
ANOVA, Desain Faktorial Umum, Ruang Kelas, Unjuk Kerja Akustik
Abstract
Kinerja akustik di ruang kelas memiliki peranan penting dalam berinteraksi saat kegiatan belajar mengajar. Untuk mendapatkan kondisi kelas yang efektif diperlukan sebuah ruang kelas yang dapat memenuhi kriteria ruangan yang baik. Adapun salah satu faktor yang mempengaruhi kegiatan pembelajaran yaitu faktor lingkungan. Faktor lingkungan digambarkan sebagai keadaan dan suasana ruang kelas yang dipengaruhi oleh faktor kebisingan, pencahayaan, suhu dan lainnya yang dapat menganggu. Penelitian ini memiliki tujuan untuk mengidentifikasi faktor apa yang memiliki pengaruh signifikan terhadap intensitas suara di ruang kelas dengan menggunakan desain faktorial umum. Desain faktorial umum digunakan untuk menentukan semua kemungkinan efek kombinasi dari masing-masing faktor. ANOVA selanjutnya digunakan untuk menganalisis faktor yang signifikan dan interaksi antar faktor tersebut. Faktor yang menjadi pertimbangan dalam penelitian ini adalah faktor frekuensi dan kondisi pendingin ruangan. Berdasarkan penelitian ini, faktor frekuensi menjadi faktor yang paling signifikan mempengaruhi tingkat intensitas suara dengan menggunakan taraf signifikansi 5%. Pendingin ruangan juga memiliki pengaruh terhadap tingkat intensitas suara ketika suhu diatur menjadi sangat rendah yang mengakibatkan kompresor pendingin ruangan akan bekerja lebih keras dan menghasilkan tingkat kebisingan tertentu. Terkait dengan kondisi tersebut maka diperlukan pengeras suara tambahan yang didesain khusus untuk ruang kelas agar kegiatan belajar mengajar menjadi lebih efektif terutama dalam penyampaian informasi. Selain itu, penelitian lanjutan dapat dilakukan dengan melakukan perancangan ulang ruangan berdasarkan data dari penelitian ini.
References
Artayani, M., & Kasim, N. N. (2017). Analisis Desain Akustik Ruang Kelas UNIFA Dalam Meningkatkan Kualitas Belajar Mengajar. https://doi.org/10.33096/losari.v2i1.51
Brinkmann, F., Aspöck, L., Ackermann, D., Opdam, R., Vorländer, M., & Weinzierl, S. (2021). A benchmark for room acoustical simulation. Concept and database. Applied Acoustics, 176. https://doi.org/10.1016/j.apacoust.2020.107867
Choi, Y. J. (2021). Acoustical measurements of masks and the effects on the speech intelligibility in university classrooms. Applied Acoustics, 180, 108145. https://doi.org/10.1016/J.APACOUST.2021.108145
Fávero, L. P., & Belfiore, P. (2019). Design and Analysis of Experiments. Data Science for Business and Decision Making, 935–939. https://doi.org/10.1016/B978-0-12-811216-8.00021-5
Gramez, A., & Boubenider, F. (2017). Acoustic comfort evaluation for a conference room: A case study. Applied Acoustics, 118, 39–49. https://doi.org/10.1016/j.apacoust.2016.11.014
Jankovic, A., Chaudhary, G., & Goia, F. (2021). Designing the design of experiments (DOE) – An investigation on the influence of different factorial designs on the characterization of complex systems. Energy and Buildings, 250, 111298. https://doi.org/10.1016/J.ENBUILD.2021.111298
Madbouly, A. I., Noaman, A. Y., Ragab, A. H. M., Khedra, A. M., & Fayoumi, A. G. (2016). Assessment model of classroom acoustics criteria for enhancing speech intelligibility and learning quality. Applied Acoustics, 114, 147–158. https://doi.org/10.1016/j.apacoust.2016.07.018
Minelli, G., Puglisi, G. E., & Astolfi, A. (2022). Acoustical parameters for learning in classroom: A review. Building and Environment, 208, 108582. https://doi.org/10.1016/J.BUILDENV.2021.108582
Parmanen, J. (2012). Some Reasons to Revise the International Standard ISO 226:2003: Acoustics—Normal Equal-Loudness-Level Contours. Open Journal of Acoustics, 02(04), 143–149. https://doi.org/10.4236/oja.2012.24016
Pate, A. N., Fleming, L., Jones-Bodie, A., Wagner, J. L., Fleming, J. W., Davis, C., & Brown, M. A. (2022). Impact of Communication Method and Timeliness on Student and Faculty Perception of Professionalism and Value. http://www.ajpe.org
St Pierre, R. L., & Maguire, D. J. (2004). The Impact of A-weighting Sound Pressure Level Measurements during the Evaluation of Noise Exposure.
Syafi'i, A., Marfiyanto, T., & Rodiyah, S. K. (2018). Studi Tentang Prestasi Belajar Siswa Dalam Berbagai Aspek dan Faktor Yang Mempengaruhi. Jurnal Komunikasi Pendidikan, 2(2).
Wahab, A., Dan, A., & Rahma, F. (2018). Tingkat Kebisingan Suara Transportasi di Kota Banda Aceh. In Gea. Jurnal Pendidikan Geografi (Vol. 18, Issue 1).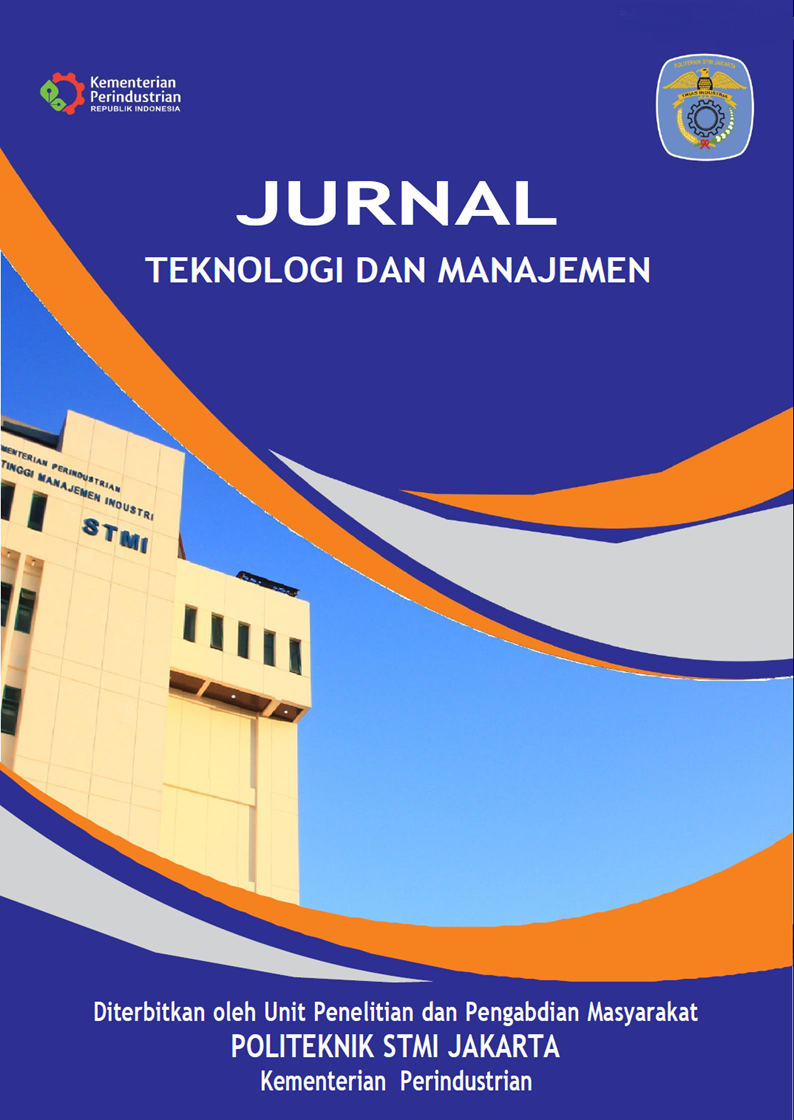 Downloads
License
Copyright (c) 2022 Jurnal Teknologi dan Manajemen
This work is licensed under a Creative Commons Attribution-NonCommercial 4.0 International License.